詳細情報
Sophisticated leather-style aesthetic
Ideal for use at work, at home or out and about, the Olixar Rotating 5 Inch Leather-Style Universal Phone Case features a professional leather-style finish that makes it the perfect case for any situation. The premium design of the case compliments the aesthetics of your phone perfectly, thanks to the stitch finishing and luxurious interior, which keep your phone safe, secure and looking fantastic.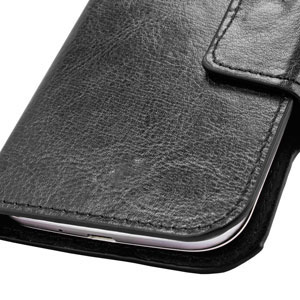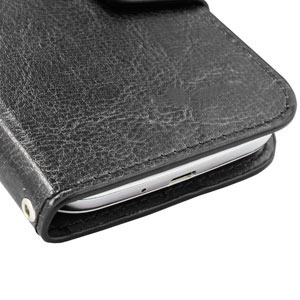 Universal protection for your 5" screen phones
Made from a lightweight and durable material, The Olixar Universal Case is slim and strong, with protective corners that stretch to hold most 5 inch screen phones securely. This tough case helps protect your phone from day to day bumps and scrapes, keeping it looking as good as new.
The dimensions of this case are 135mm x 75mm and will hold devices up to this size safely and securely.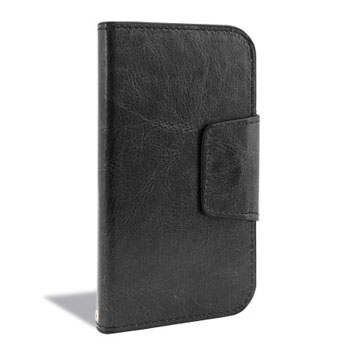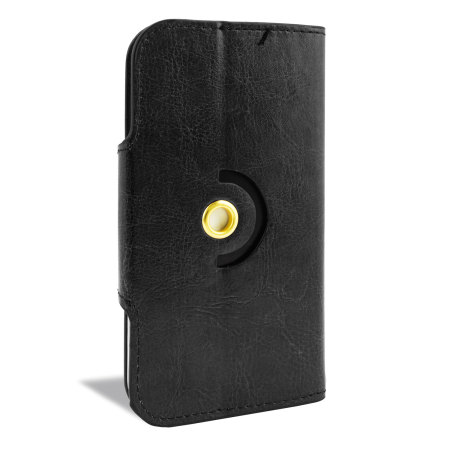 Adhesive gel pad to keep your phone secure
The Universal Stand Case features an adhesive gel pad, that provides a secure hold without leaving behind any unwanted sticky residue. To apply, simply press your phone down on the adhesive gel pad and your done, it really is that quick and simple to fit. The grip is incredibly strong so you can forget about the phone falling out of the case. Once placed firmly into place it isn't going anywhere unless you really want it to.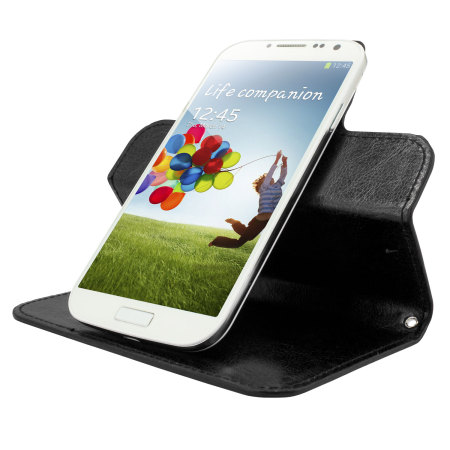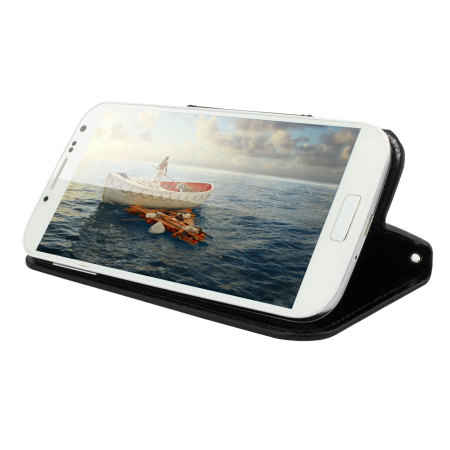 Ingenious rotating media viewing stand
This case not only provides great protection, it also performs the duties of a convenient viewing stand. The Olixar can fold into a comfortable viewing angle - in portrait or landscape. This is thanks to an ingenious rotating stud which allows your phone to swivel in 360 degrees. So whether you're settling down to watch a film, typing some emails or simply using it as a desk stand to view incoming alerts in the office or at home, this case has it all covered.
This brilliant rotating system also allows photos to be taken while in the case, no matter what phone you may have or where the camera is located. Simply swivel the phone to the desired orientation so the camera is not obscured and snap away - no need to compromise on protection so you can document your life.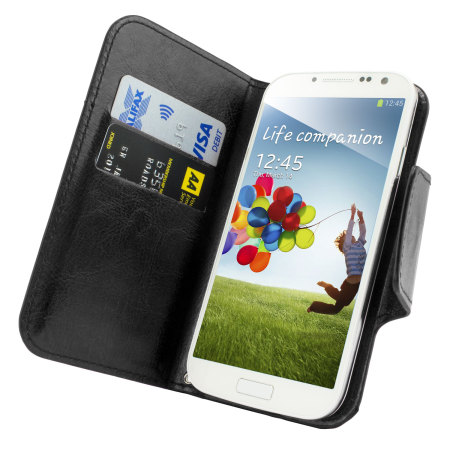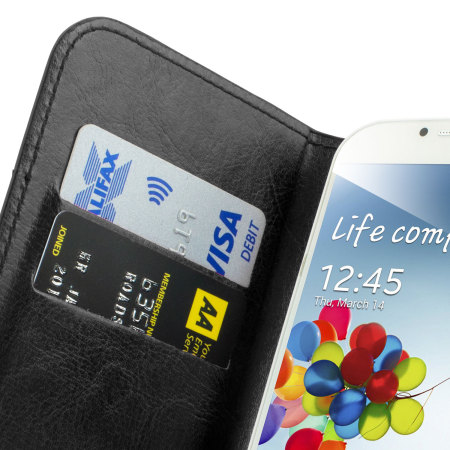 Slots for credit cards
Well, the bonuses just keep coming. If you thought this case had enough going for it already, wait! It also has 2 internal storage pockets for your most vital credit or identification cards so you can leave the wallet at home too.
Universal for extra versatility
As this case isn't designed for one phone in particular, but many, it means your next phone may fit this one too. This makes this case extra versatile, not only now, but in the near future too.
Please note: due to this case's attachment mechanism, phones with a rear power button or volume control may not be suitable.
平均評価 2.4 ----- 9 お客さま | レビューを書く
Rebecca
Unknown
2016年6月13日
Does not do any of the things I had hoped before purchasing.
The case looks good and is slim and light weight. The phone does not stick to the sticker. It does not have a way of keeping phone secure within the wallet/case so it's always falling out of the case. No hole in the back of the case for camera lense. Does not hold the phone proped up like the picture demonstrated.
Translated from English
0 out of 0 この記事は参考になった
---
Peter
Monaghan
2016年5月9日
Phone Cover
Not Suitable
Phone cover I ordered for Samsung x cover3 not suitable for that phone . The cover will not even stick to the phone.
Translated from English
2 out of 2 この記事は参考になった
---
Gary
Staffordshire
2016年1月7日
LG Leon case
Universal case
Absolutely rubbish case paid 12.99 plus postage and packing for this case for my mom's phone. If I had paid a pound for this item that would have been about the most it is worth
Translated from English
1 out of 1 この記事は参考になった
---
Phonecase
Phone case ordered for Samsung j 1. Waste of money. Phone slideshow out as you pull it from pocket. Have to be quick otherwise it will fall to the floor.
Translated from English
1 out of 1 この記事は参考になった
---
Ian McKenzie
NSW
2015年6月6日
belt phone holder
A good product that will fit most naked 5 inch phones--mine is a Galaxy J1 and fits well.
Translated from English
0 out of 1 この記事は参考になった
---
Jeffery Broadbent
Cowell south australia
2015年5月16日
Phone Case - Black
Good to have something to protect the phone from being scratched and accidental turn ons.
Translated from English
0 out of 0 この記事は参考になった