Official Apple Watch Series 3 / 2 / 1 Magnetic Charging Cable - 1m
部品番号: MKLG2ZM/A
商品レファレンスID: 48822
This official Apple charging cable is suitable for charging your Apple Watch 3 / 2 / 1 as quickly as possible. With magnetic properties to securely and safely connect to your Apple Watch for charging.
"nice , not so long cable as orig"
もっとも役に立ったレビュー
2015年10月26日
nice , not so long cable as orig
this is real apple product , and not so long cable
4 Reviews
|
レビューを書く
---
詳細情報

Charge your Apple Watch Series 3 / 2 / 1
With this official Apple Watch Mains Charger, you can keep your Watch's battery topped up at home or work. Simply plug into a powered USB port or USB mains adapter.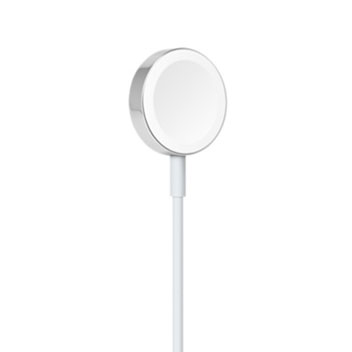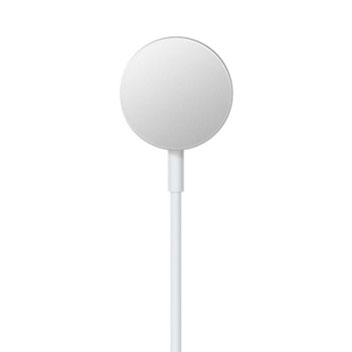 Magnetic attachment for safe and secure charging
Using Apple's tried and tested MagSafe technology, the official Apple Watch Magnetic Charging Cable safely and securely attaches to your Apple Watch to ensure your device is fully charged and that it doesn't harm its appearance.
Requiring no precise alignment, the Apple Watch Magnetic Charging Cable is a hassle-free inductive charging solution that is completely sealed so it is free from any exposed contacts.
Replacement or spare cable
The official Apple Watch Magnetic Charging Cable can be used to replace your existing charging cable. You can also use it to act as a spare, to use one at home and in the office or to ensure you always have a charging cable with you wherever you are.
Official Apple accessory
As this is an official Apple accessory, you can be assured of a perfect fit and high quality materials used in the construction of the charger, with Apple's world renowned attention to detail.