もっとも役に立ったレビュー
Bruce Dixon
Newcastle
Apple Watch
2017年4月14日
Couldn't be better
This case is perfect for me. I bought the watch for its functions, not for its looks so I'm not bothered that it's covered up. The cover envelopes the whole watch, not just clipping over the top and is totally secure due to its perfect fit. Ideal for falling off your mountain bike!
Anthony Coleman
Essex
Apple watch
2015年7月13日
Great service and does the job
I ordered the apple watch protector on a Friday at 5.30pm and the item turned up in the post on Saturday. Could not believe how quick it arrived. It was easy to fit and protects the watch and great value for money. Would recommend this company and the product
Stew
Midlands
Apple iwatch
2015年6月19日
Spigen rugged arm or iwatch case
I wanted to protect my iwatch investment so I bought this to cover my watch to protect all round it fits all over the watch therefore protecting all the sides from scratching or being knocked it work perfectly so I would fully recommend this to all excellent product
15 Reviews
|
レビューを書く
---
詳細情報
Minimal, protective design
The Rugged Armor case for the Apple Watch Series 2 / 1 (42mm) has been specifically designed and crafted to offer amazing protection despite being incredibly slim and beautiful in appearance. The TPU case features improved shock absorption on the top, bottom and corners to effectively protect the Apple Watch 2 / 1 against external impact.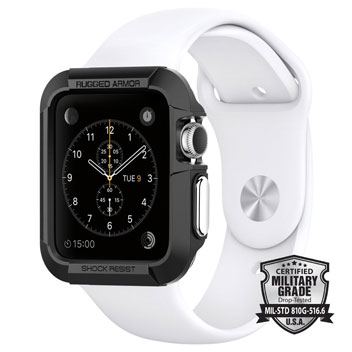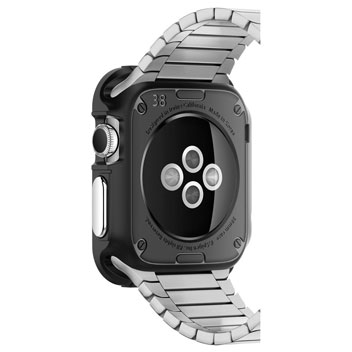 Please note: images of 38mm watch for demonstration purposes only.
Smooth matte finish
The Rugged Armor case comes in a sleek metallic finish that places a focus on style as well as functionality, retaining the devices original form and function.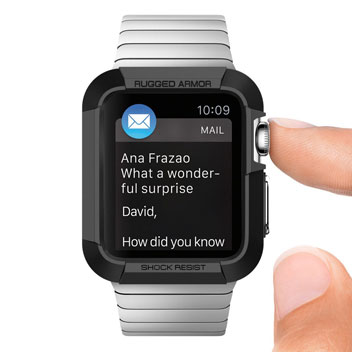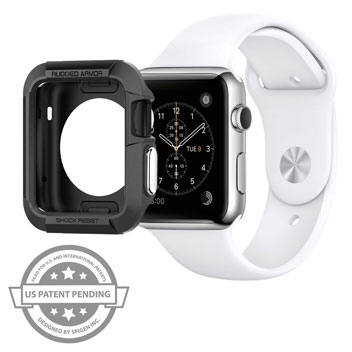 Access to ports and features
The case optimises functionality to all of the devices ports and features. The TPU case keeps the button and crown exposed for easy use.
Switch wristbands with ease
Even with the case on, the wrist strap connectors are easily accessible so can be switched with minimal fuss.
Includes two crystal clear screen protectors
The Rugged Armor case comes with two crystal clear screen protectors to keep your display scratch and smudge free.