もっとも役に立ったレビュー
Michael
Newcastle upon tyne
Apple watch
2015年9月20日
First class device
Fantastic quality for the price, first class service, excellent to hold the watch in place and charge
paul vear
bristol UK
apple watch stand
2015年7月12日
Apple quality watch stand
Overjoyed with my new Apple watch in every way except when i have to charge it. Until i purchased the Spigen S330 apple watch stand that is, now i just loop the watch over the stand effortlessly and it charges keeping the watch out of harms way and it looks really good too. the silver colour aluminum finish looks like the stand of the apple Mac. Really excellent product at reasonable price.
Richard Bennett
Nottingham
Apple Watch
2015年7月1日
Apple Watch charge stand
The stand is a nice looking, clean lines product which I have bedside and place my Apple Watch on for charging overnight. It doesn't fall over as you might expect from its upright appearance and I would recommend wholeheartly. It compares very favourably against many far more expensive stands around.
28 Reviews
|
レビューを書く
---
詳細情報
Dock and charge your Apple Watch Series 3 / 2 / 1
Rest your Apple Watch safely and securely with the Spigen Apple Watch 3 / 2 / 1 Stand. Place on the side of your bed, on your desk or in another location of your choosing so you can proudly and safely display your Apple Watch within view while charging.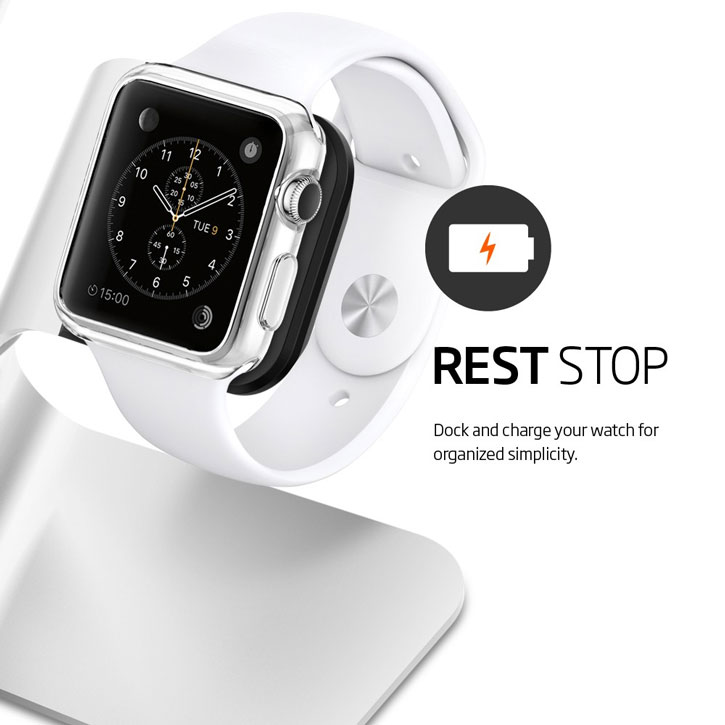 Display your Apple Watch 3 / 2 / 1
Displaying your fabulous new Apple Watch 3 / 2 / 1 should be effortless. Well, now it is. Just lay it against the angled cradle and you're good to go. This modern-looking dock is made from brushed aluminium, and features a magnetic circular cut-out for an extra-firm hold while keeping the device at a comfortable viewing angle.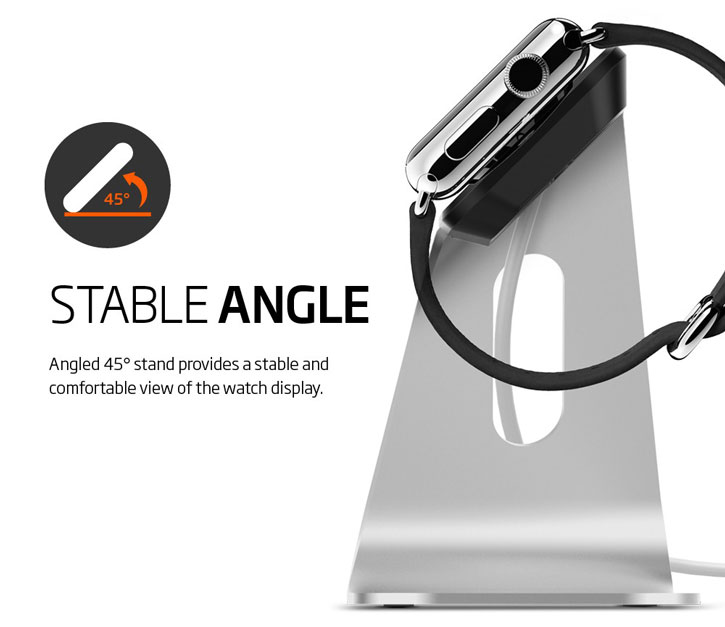 Crafted from brushed aluminium
This modern-industrial looking dock is made from premium brushed aluminium, and features a magnetic cut-out perfectly fitted to the watch. Lightweight, yet sturdy, it is perfectly synergised with Apple's world famous minimalist styling.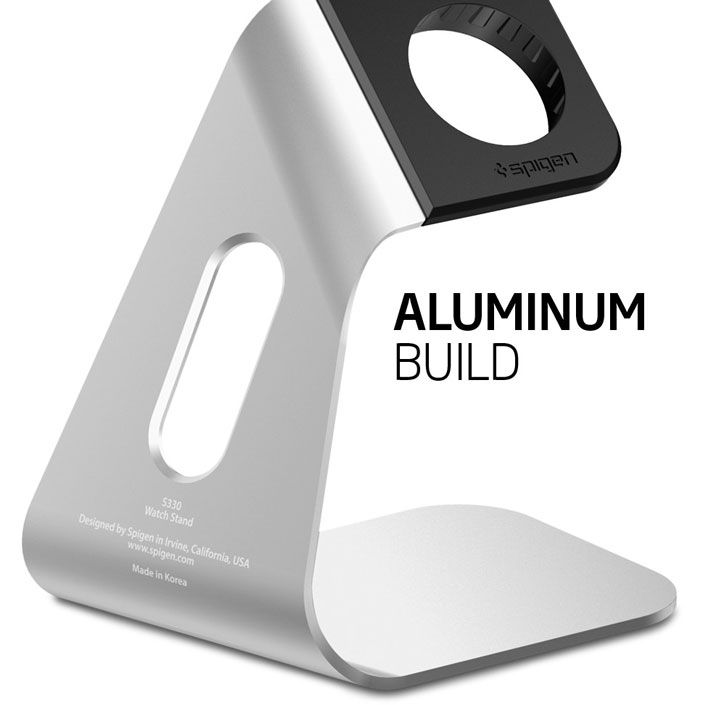 Rubberised TPU headpiece to prevent scratches
Featuring rubberised TPU, the Spigen Apple Watch 3 / 2 / 1 Stand prevents scratches appearing on your Apple Watch, while securely holding the charging cable in place.
Cable cut-out for tidy cable management
With the conveniently placed cut-out, the Spigen Apple Watch Series 3 / 2 / 1 dock allows you to feed your own Apple Watch charger through the gap so you can keep your charging cable neat and tidy. The Spigen Apple Watch 3 / 2 / 1 dock also holds the magnetic charging head of the cable securely, for a safe and secure fit.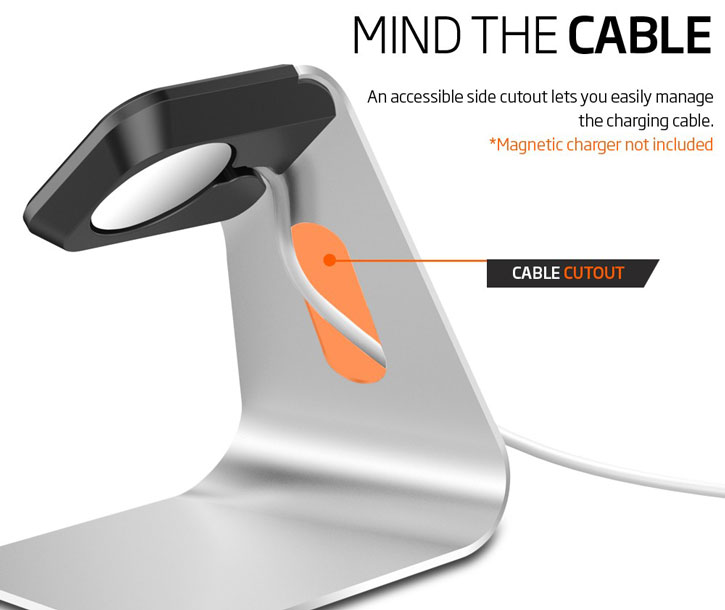 Designed specifically for the Apple Watch Series 3 / 2 / 1
This minimalist stand has been designed specifically with the Apple Watch 3 / 2 / 1 in mind, so you can be sure it is a perfect accessory for that fantastic example of wearable technology.