詳細情報
Durable, strong yet soft
This high performance silicone rubber strap is designed for durability - providing strength while remaining comfortable on your wrist no matter what your activity.
The smooth material drapes across your wrist and features a pin-and-tuck closure ensuring a precise fit.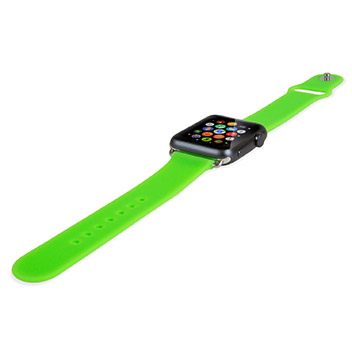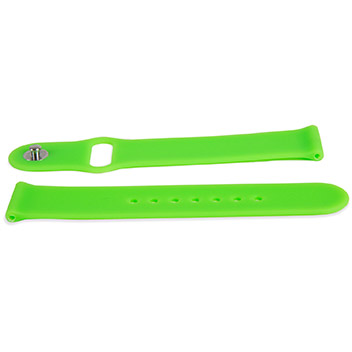 Adjustable strap to suit your requirements
The adjustable nature of this replacement wrist strap for the Apple Watch 3 / 2 / 1 Sport means that it's suitable for anyone, as you can adjust the size of the overall strap to fit your wrist in whatever way is most comfortable for you.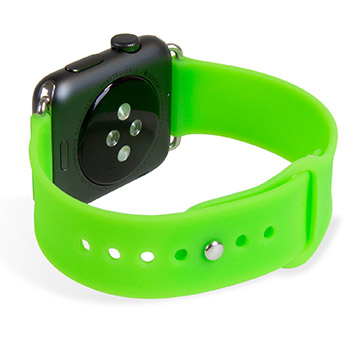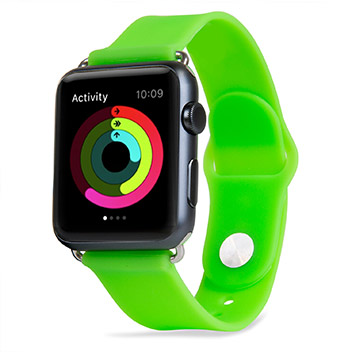 Secure attachment to the Series 3 / 2 / 1 38mm Apple Watch Sport
With a capacity to securely attach itself to the 38mm Apple Watch Sport, you can be sure that your watch is safe and secure at all times.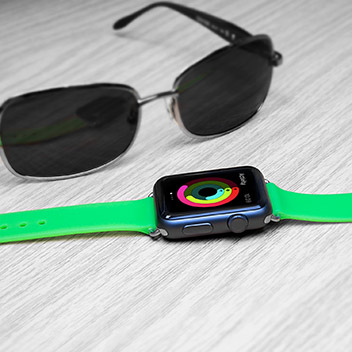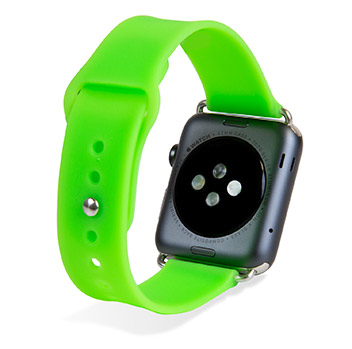 Designed specifically for the Series 3 / 2 / 1 Apple Watch Sport
Designed specifically with your Series 3 / 2 / 1 Apple Watch Sport 38mm in mind, you can rest assured that the replacement Apple Watch Sport strap will compliment your watch perfectly, suited to whatever style you desire.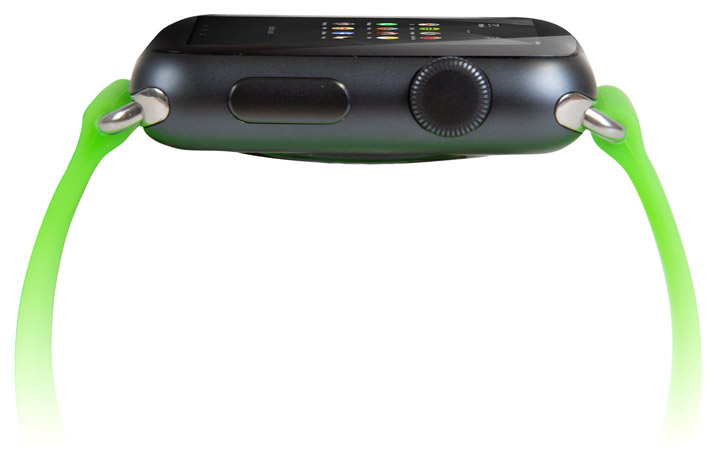 PLEASE NOTE: Requires Apple Watch adapters to fit correctly. This product is just the Wrist Strap - it does not include the Apple Watch.
Technical Specifications
Compatibility: Series 3 / 2 / 1 Apple Watch Sport
平均評価 3.3 ----- 6 お客さま | レビューを書く
Bren
Cowes, Victoria
2016年9月15日
Love It
Love this band. Its light to wear and great colour.
Translated from English
0 out of 1 この記事は参考になった
---
The worst
The product didn't fit the apple watch properly
Translated from English
1 out of 1 この記事は参考になった
---
Anonymous
Unknown
2015年8月28日
Cheap thin Chinese plastic
Cheap thin Chinese plastic don't waste your time just get the apple one like I did
Translated from English
1 out of 1 この記事は参考になった
---
Peter Laing
Brisbane
2015年8月16日
Nice colour but .....
I bought this watch band because the standard Apple products are both expensive and limited in colours. The colour is good but the quality leaves a lot to be desired. The material feels goods but it is very flimsy, especially compared to the Apple bands which also have the integrated connectors. I understand Apple will be releasing more bands in the future and although they are pricey you get the quality you pay for. All in all, a little underwhelmed with this one.
Translated from English
0 out of 0 この記事は参考になった
---
Pamela
Edinburgh
2015年8月15日
Apple Watch
Awesome All Round
Great product, quick delivery and decent price. Will definitely buy again.
Translated from English
0 out of 0 この記事は参考になった
---
Roger
Mukilteo
2015年7月29日
Easy...
It's what it says it is...a sports band for the Apple Watch. In hindsight, I may have ordered either an adapter kit it, or the sport band that doesn't require an adapter. No biggie either way. MUCH cheaper and quality looks to be the same then the OE-Apple bands. Happy customer. Good communication and service.
Translated from English
1 out of 1 この記事は参考になった