もっとも役に立ったレビュー
Michael
Derby
Apple watch 38mm
2015年8月16日
Good, Sturdy.
i purchased the adapters so i could put a NATO style watch strap on my watch. Initially i wanted some black ones for my watch but none available only on pre order (I'm could not wait so got these) they do look nice and don't look out off place on my black watch with the NATO strap on the straps having silver fasteners on also The fit was at first through the staps was tight but after a week or so became better. It does make the watch sit a bit funny on my wrist compared to the black sport band but makes it feel a lot more secure. They fit very good onto my watch and with extra screws for the price there reasonable.
17 Reviews
|
レビューを書く
---
詳細情報
Use any 22mm watch strap with your Apple Watch
Everyone has their own preference when it comes down to watch straps. It is a very personal experience, one that requires careful consideration and most importantly of all, an watch that supports the strap you desire! Unfortunately, you can't just attach any strap to the Apple Watch... well that is until the strap adapter designed for the Apple Watch came along...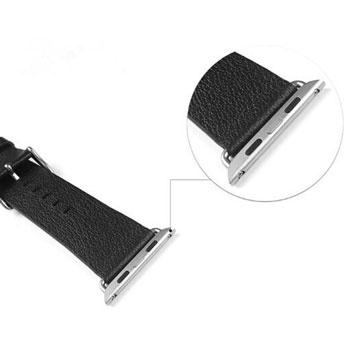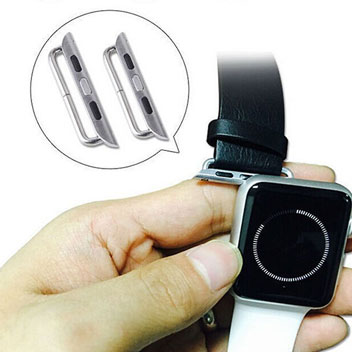 Don't limit yourself, as the ingenious yet simple to install adapter for the Apple Watch allows you to attach any 22mm watch strap - allowing you to add any style or variation you choose to match your personal preferences without breaking the bank to purchase official straps.
Durable metal material
Made out of high quality metal, the Apple Watch Adapter features durable materials that will survive even the most vigorous of days.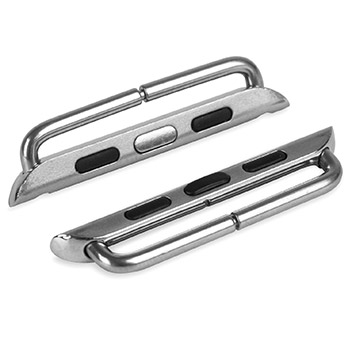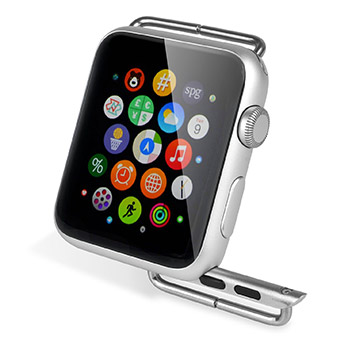 Easy to install
With quick and easy installation, the Apple Watch Adapter allows you to fit any 22mm watch strap to your Apple Watch. The hard part is only choosing which strap you wish to attach.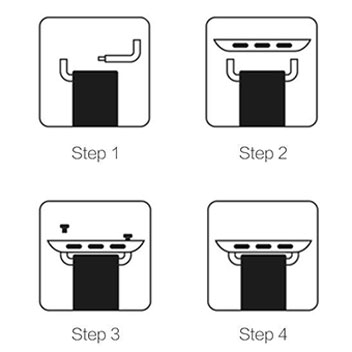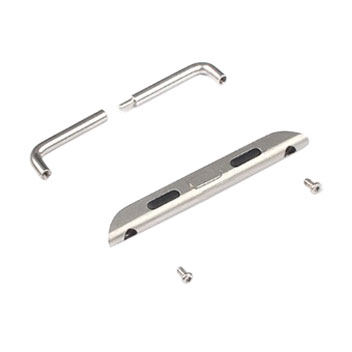 Designed specifically for the Apple Watch
As the adapter is designed specifically for the Apple Watch, you can be sure of a perfect fit that matches the aesthetics of your Apple accessory. Designed with you in mind from day one.