もっとも役に立ったレビュー
2016年10月20日
Excellent
Product Very good with excellent finish ! Liked it !! Will order more items from this company
2 Reviews
|
レビューを書く
---
詳細情報
Protects your iPhone 8 / 7 from cosmetic damage and light knocks
The Melody case from Olixar protects from scratches and scrapes while letting the sleek design of your iPhone 8 / 7 shine through. Melody starts with a hard and durable polycarbonate shell, then adds a metallic coating across the lower half of the case.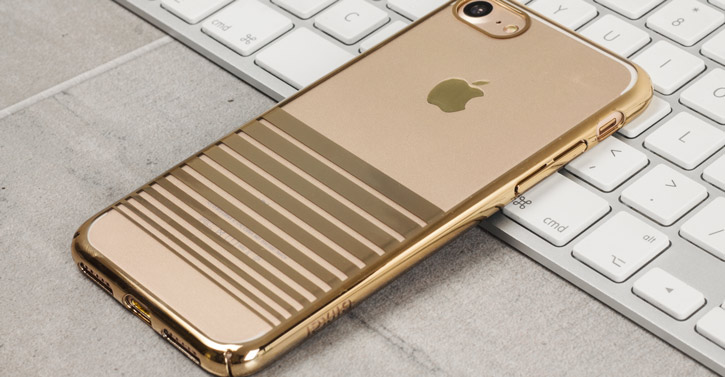 Laser-etched stripes
Laser-etched stripes add a stylish accent to this fashionable case. The metallic elements in the design sit well with the metallic finish of your iPhone 8 / 7 giving a classy overall aesthetic.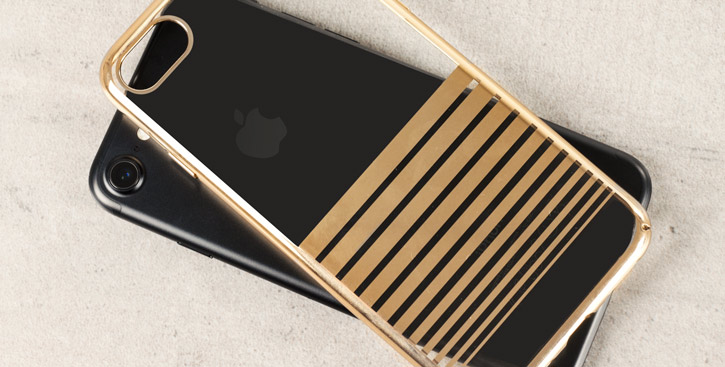 Slim fitting and lightweight
This lightweight polycarbonate case provides excellent protection without adding any unnecessary bulk to your phone. This means that you will have no problems placing the phone in your pocket or handbag. It also means the iPhone 8 / 7's natural form is preserved as well as protected.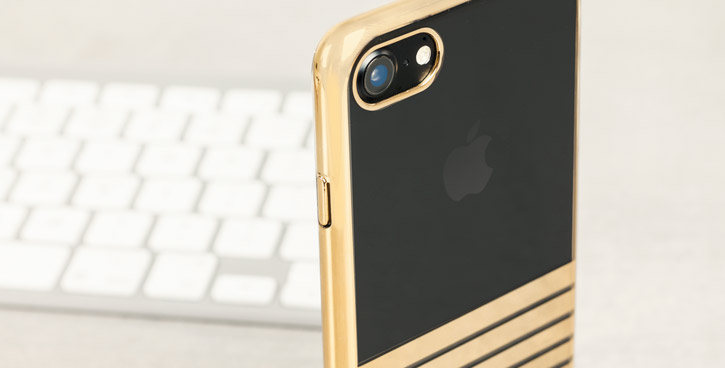 Wireless charging compatibility
Enjoy the benefits of wirelessly charging your iPhone even with the case on using any Qi-compatible wireless charging pad. Protect your phone from any possible harm and still charge your phone using the modern spectacle of wireless charging.

Cut-outs for all the iPhone 8 / 7's features and ports so you'll never need to take the case off
Each Olixar Melody case has been designed specifically for the 8 / 7 and features cut-outs for the various ports and features such as the rear facing camera.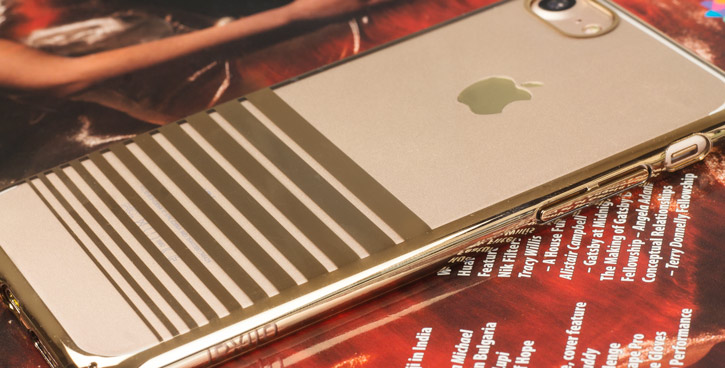 平均評価 4.0 ----- 2 お客さま | レビューを書く
David
Ferndown
2017年7月1日
Olixa Melody iPhone 7 case Gold
Looks great when fitted.
Look great when fitted. Not sure if it would give a lot of protection for my phone if l drop it. Very easy to fit.
Translated from English
0 out of 1 この記事は参考になった
---
Goutam
Manchester
2016年10月20日
Iphone
Excellent
Product Very good with excellent finish ! Liked it !! Will order more items from this company
Translated from English
1 out of 1 この記事は参考になった