詳細情報
Lightweight wallet and stand case keeps your iPhone 8 Plus / 7 Plus safe but slim
This wallet case is designed to complement the new iPhone 8 Plus / 7 Plus designs, for a classic and classy appearance. The material used is slim yet tough, offering premium protection for your iPhone 8 Plus / 7 Plus against scratches, scrapes and minor impacts, while adding the luxury look and feel associated with the case. The case is finished with stamped Olixar and X motifs - signs of genuine quality - so you can be sure it's the real deal. The case closes with an elegant magnetic fastener to keep everything nice and secure.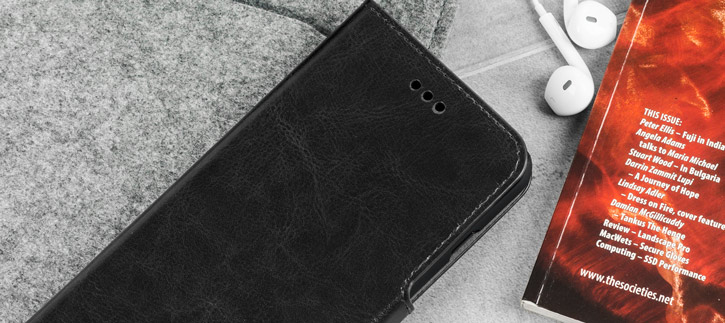 Integrated stand allows for easy watching of media
Watch your favourite content the way you want to. The Olixar Multi-Function Wallet Case lets you position your iPhone 8 Plus / 7 Plus at the angle that suits you best. The cleverly designed cover converts into a stand, so you can position your phone at whatever angle is most comfortable for you.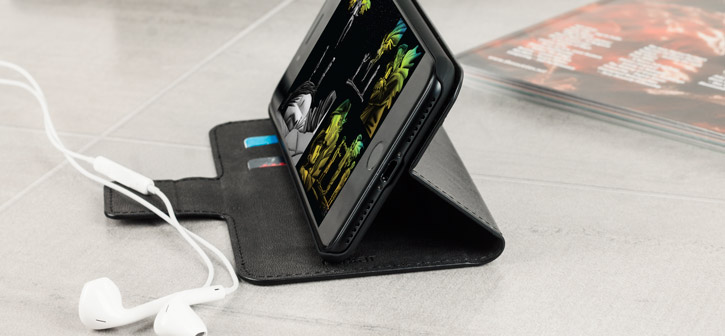 Interior slip pockets
This case has 2 interior slip pockets for storing your most valuable cards. From your ID, credit cards, note paper to train tickets and receipts. The pockets are deep and generous enough for accommodation. Perfect for those who like to travel light and want to leave the regular wallet or purse at home.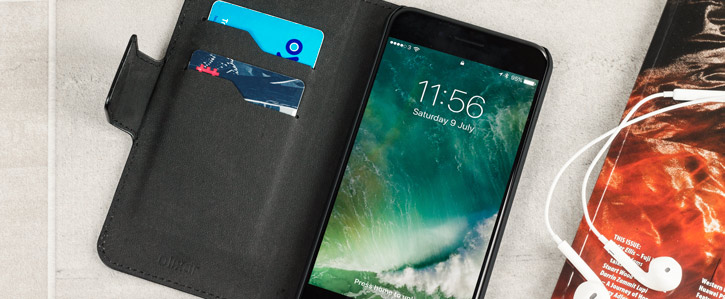 Wireless charging compatible
Enjoy the benefits of wirelessly charging your iPhone even with the case on using any Qi-compatible wireless charging pad. Protect your phone from any possible harm and still charge your phone using the modern spectacle of wireless charging.

Made specifically for the iPhone 8 Plus / 7 Plus
The Olixar Wallet Case is made specifically for the iPhone 8 Plus / 7 Plus, so you can be sure of a perfect fit. The case also features cut-outs so you can still access the camera and charging ports without having to sacrifice protection by removing your phone from the case.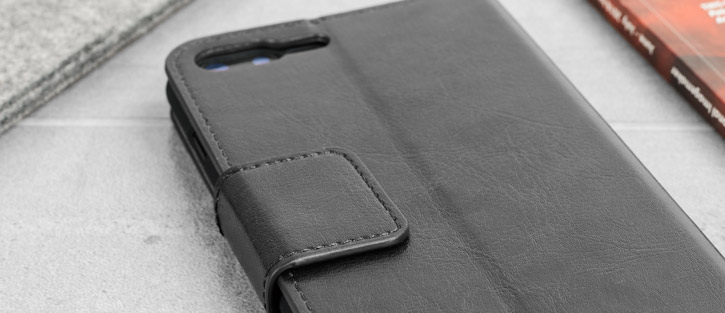 平均評価 4.3 ----- 6 お客さま | レビューを書く
Karen
Melbourne
2017年12月25日
Excellent product
Gave the phone case as a Christmas present and it was loved It fits the phone well it's sturdy, it looks good and looks more expensive than it was.
Translated from English
0 out of 0 この記事は参考になった
---
John
Dublin
2017年10月15日
iPhone 8 plus
Perfect fit
The iPhone 8 Plus case works just fine. It's not too bulky and just fits perfectly
Translated from English
0 out of 0 この記事は参考になった
---
Allan
Melbourne
2017年3月6日
Good
Quite good. Case outlining does peer off however.
Translated from English
0 out of 0 この記事は参考になった
---
Emmanuel
Milton Keynes
2017年3月3日
iPhone
Great product and service
Happy with products and quality of service
Translated from English
0 out of 0 この記事は参考になった
---
Anonymous
Unknown
2016年10月31日
good case, nice.
I didn't notice that this case has no pocket for notes-cash, but it is nice, very light. I will not hesitate to order just in case i need for my devices.
Translated from English
0 out of 1 この記事は参考になった