詳細情報
Durable and high-quality silicone material for optimum comfort
Stylish and attractive, this Hoco 42mm Apple Watch silicone strap is an excellent purchase for any active-lifestyle or comfort-loving individual. The Hoco Apple Watch Strap will rest safely and comfortably on your wrist, oozing modern and sporty look.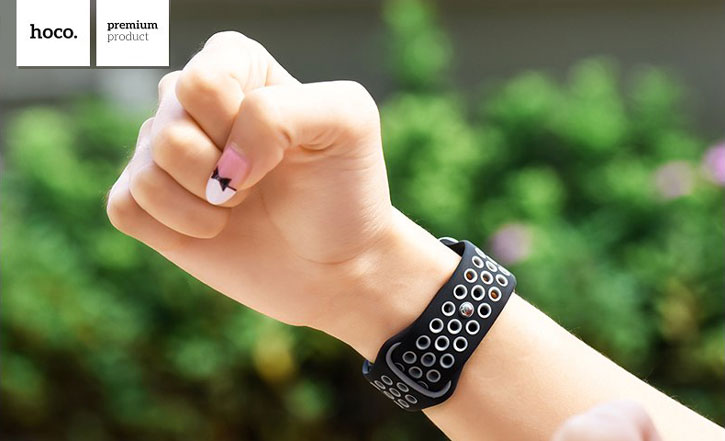 PLEASE NOTE: This product is just the Wrist Strap - it does not include the Apple Watch.
Clever and lightweight build
Hoco Apple Watch 42mm comes features a clever perforated design which makes your watch much lighter and more comfortable, compared to traditional stainless steel straps. You can be certain that your wrist stays cooler even in the most challenging situations. Due to its silicone material build, it can also be cleaned more easily and regularly, making sure it is always in pristine condition.

A strap that is suitable for a professional or casual occasion
Despite the sporty feel and look, this watch will most certainly blend in nicely with your business or casual outfit.
Secure attachment to the 42mm Apple Watch 3 / 2 / 1
With a capacity to securely attach itself to the 42mm Apple Watch 3 / 2 / 1, you can be sure that your watch is safe and secure at all times.
Designed specifically for Apple Watch 42mm
Designed to be fully compatible with Apple Watch 42mm, you can be rest assured that the strap will fit your device.