詳細情報

Bumper-style allows you to see the Samsung Galaxy Note 8's good looks
The bumper style of this Official Samsung Galaxy Note 8 case means that you are still able to see the majority of your gorgeous new device at all times. With its stunning hybrid design, it is the perfect blend of a bumper and a full enclosure case. The sleek metalic bumper runs neatly around your Note 8's edges to provide excellent side on protection as well as a raised lip which guards against damage when placed face down on a flat surface. The back of your new smartphone is also protected, thanks to the protective cover cases thin polycarbonate back cover. This keep your Note 8 protected and highlights its splendid fresh look.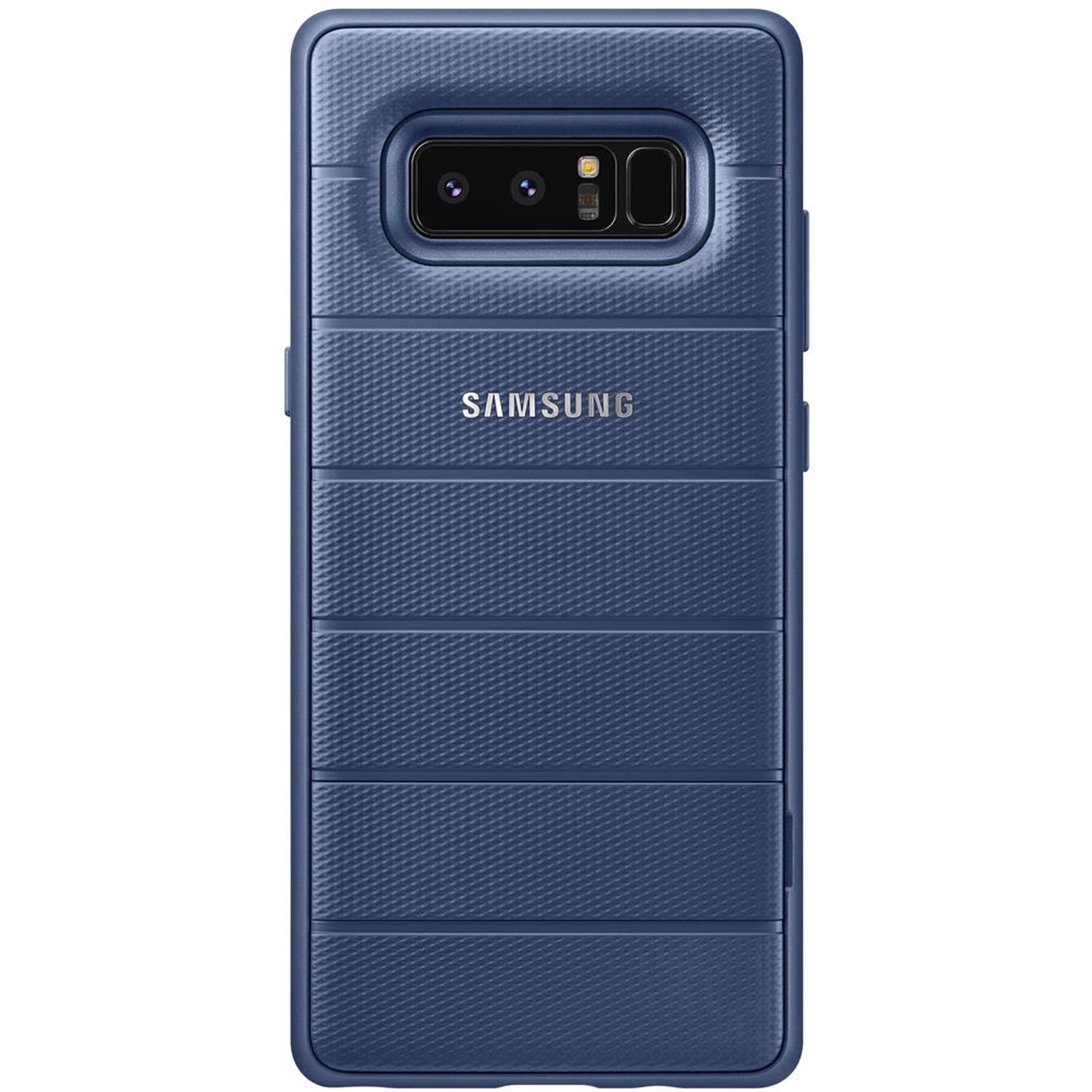 Keeps your phone slim and light
Thanks to the bumper design, your Galaxy Note 8 won't incur any unnecessary bulk - helping to keep your Note 8 as slim and light as it was originally designed to be.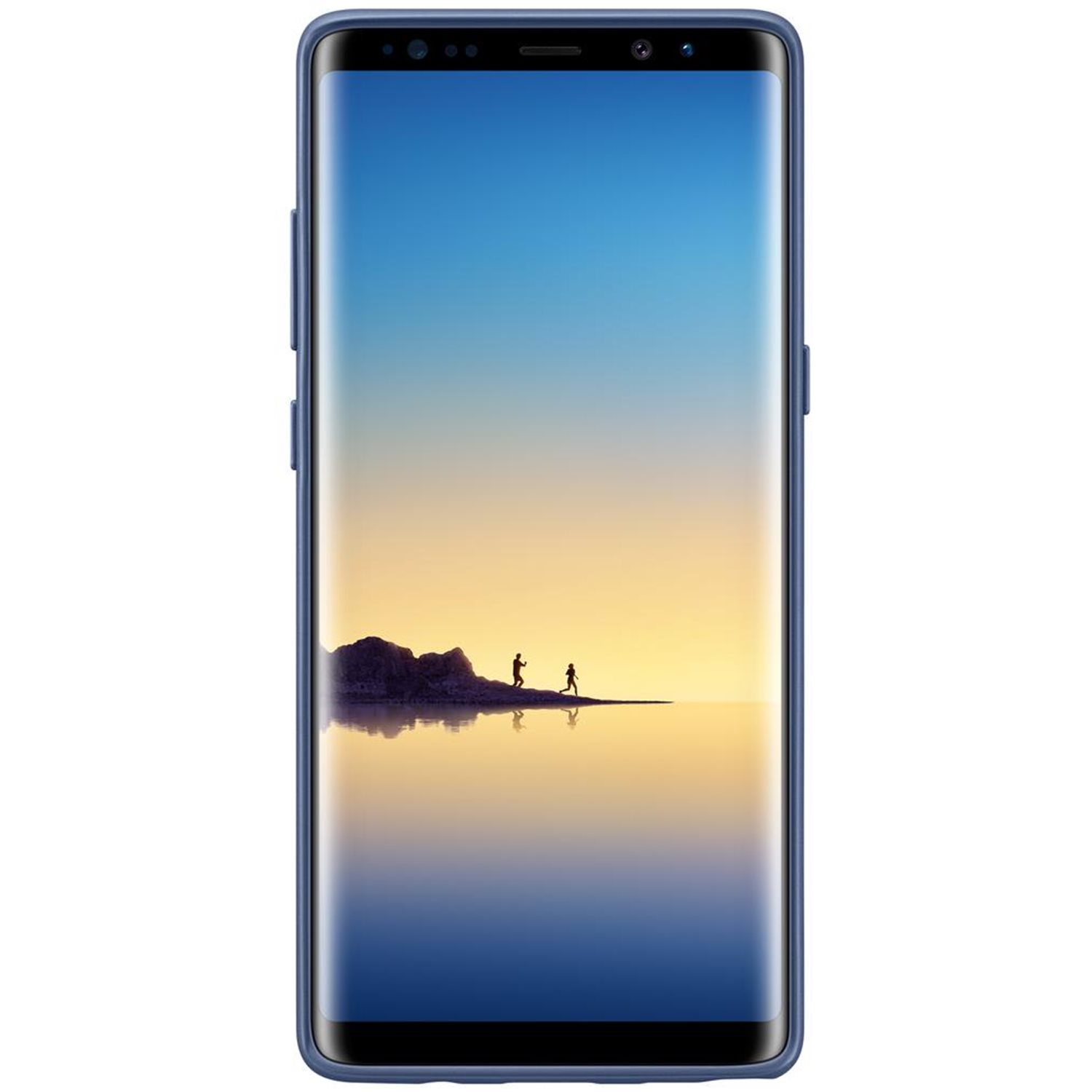 Textured surface provides grip
Never be worried about accidentally dropping your Galaxy Note 8 again. With the textured, tactile surface on the Official Samsung protective cover providing extra grip, you can be sure your phone will remain in your hand while you're texting, streaming video, calling friends and family and much more.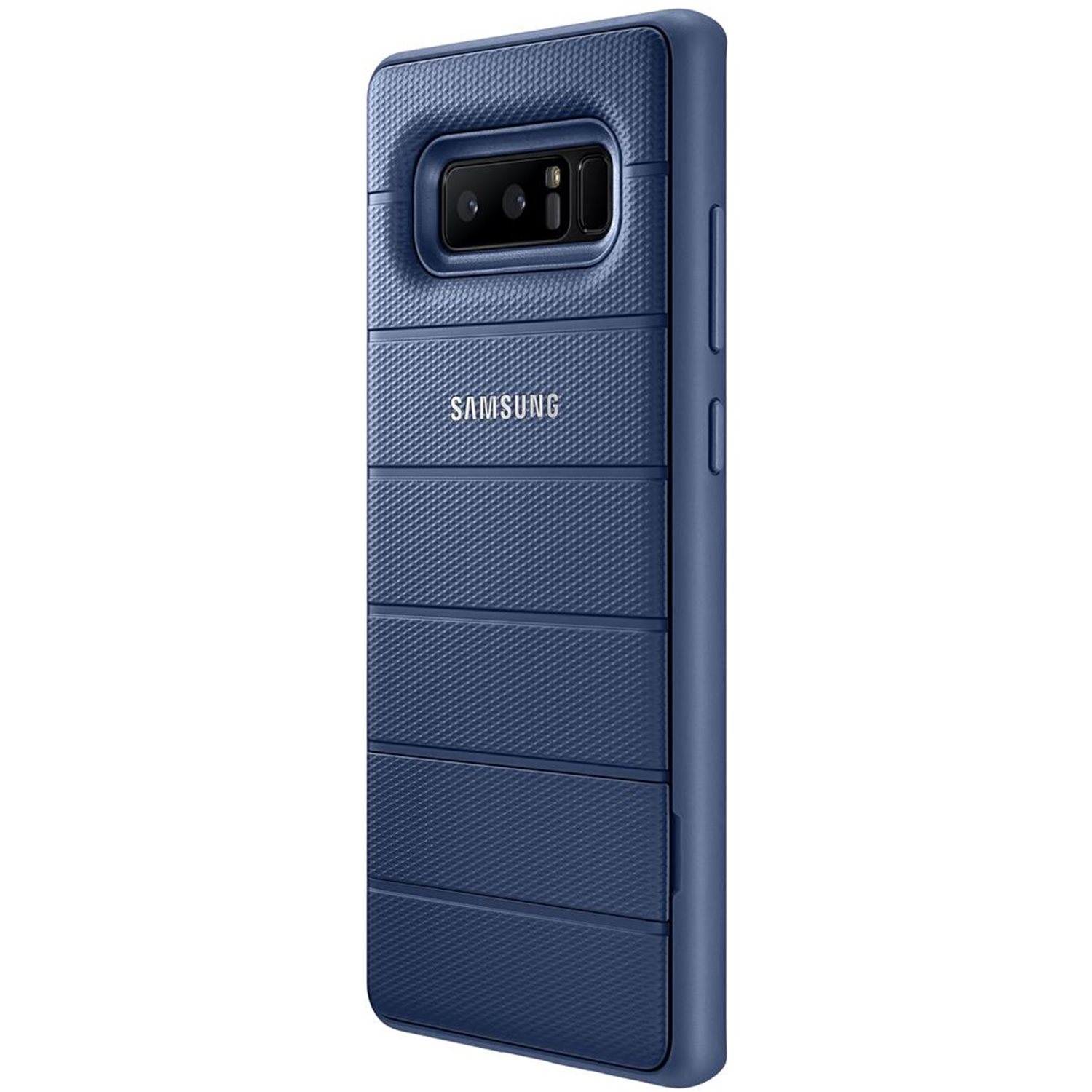 Official Samsung accessory made for the Galaxy Note 8
This is an official Samsung product, so is made to the highest standards with the best quality materials. It is designed specifically for use with the Samsung Galaxy Note 8, so offers a perfect fit and does not impede the use of any of the functions such as the power and volume buttons, headphone and charging ports, or front and rear cameras.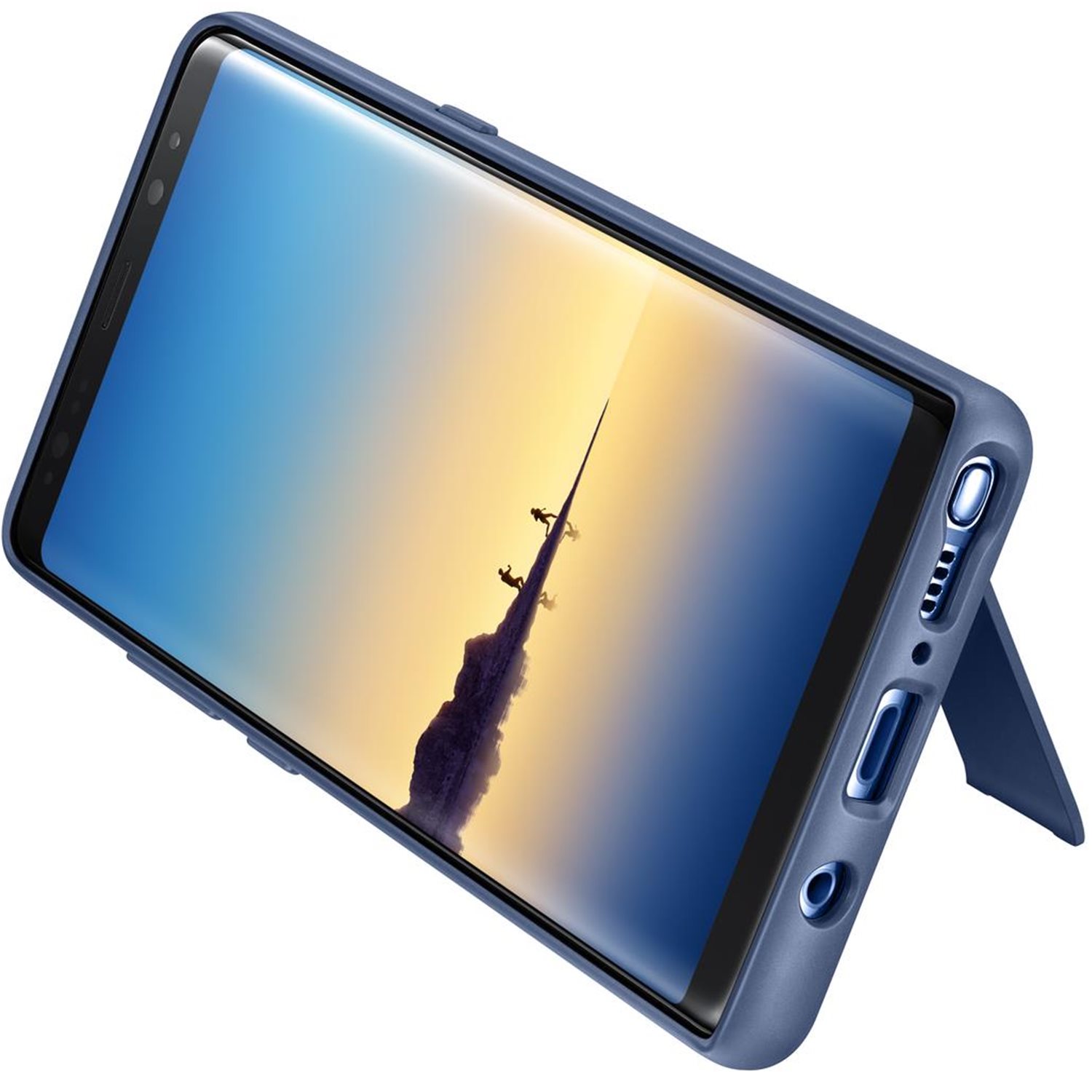 Easily access all ports, controls & connectors
The case also features cut-outs for the ports and features of the Samsung Galaxy Note 8, including the dock connector and camera.
Qi wireless charging compatible

This case fully supports Qi wireless charging, allowing your Qi-enabled smartphone to work with the many docks and accessories available that support this feature. So, even with the case on - your phone can charge wirelessly with the appropriate Qi compatible accessory.
平均評価 4.9 ----- 7 お客さま | レビューを書く
Vladimir
Kuznetsk
2018年1月24日
Official Samsung Galaxy Note 8 Protective Stand Cover Case - Black
Great product. Fully corresponds to the description. The book is not the first time. Delivered within the stipulated time. The store is great. I recommend to everyone.
Translated from English
0 out of 0 この記事は参考になった
---
Great case, built in kick stand great protection
Good solid case, good grip, easy to hold. Great built in kick stand
Translated from English
0 out of 0 この記事は参考になった
---
Farrukh
Auckland
2017年12月22日
Bulky but good
It's little bit bulky but it's really nice if you wanna protect your phone. One odd thing is it doesn't support wireless charging. When you buy original accessories, you want them to be compatible with each other.
Translated from English
0 out of 0 この記事は参考になった
---
erolyethne
Brisbane
2017年11月24日
Good, pretty and practical
Got the case because it matched the phone, but I really liked it. It is not as slim as I was hoping for, but since I wanted a case that would protect my phone from my constant accidents, I found this case a great compromise. Colour is lovely and the stand works very well. I would recommend.
Translated from English
0 out of 0 この記事は参考になった
---
Sturdy and Classy
Excellent Sturdy case. Premium material. Provides good protection. Feels good in the hand and provides a very good grip. Only dropped the phone once on hard tiles from a feet or so up, and the impact was absorbed very well. Only draw back can be the thickness, which might be best for small hands. Also, dont forget this case has stand which is very well hidden.
Translated from English
0 out of 0 この記事は参考になった
---
Arvin
Masterton
2017年10月18日
Very Durable and fits very well especially with the S-pen part
Very Durable and fits very well especially with the S-pen part. The stand is very convenient for me because I can watch videos almost anywhere without a problem positioning the phone.
Translated from English
0 out of 0 この記事は参考になった
---
Great case.
Case looks and feels great, can charge phone with wireless charger at certain angles only! 5 out of 5!
Translated from English
0 out of 0 この記事は参考になった