詳細情報
Give your iPhone X the protection it deserves
No matter how careful you are, without protection your screen will become scratched. All it takes is one piece of dust so small you can't even see it to become stuck between two moving surfaces and your display is harmed. The only way to truly protect your device is with the InvisibleShield and the time to do it is the moment you take your new device out of its box.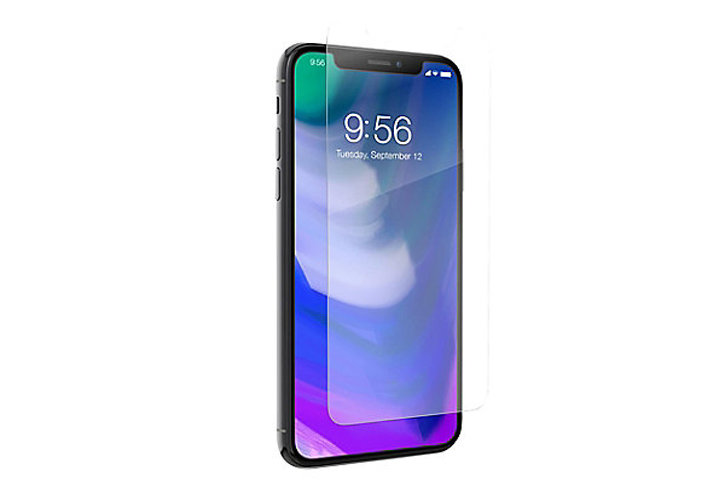 Made from smooth, resilient tempered glass
The glass used to make this InvisibleShield screen protector has been thermally treated to increase its resilience to damage. Wrapping your iPhone X's display in this screen protector ensures that the protector will bear the brunt of any drops, scrapes or other damage instead of your device's treasured screen.
Doesn't interfere with your phone's screen
The proprietary glass used in this protector is a clear, smooth tempered glass that is practically invisible and offers great protection. The InvisibleShield has been designed for advanced clarity with a glass surface for an incredible finish.
Case compatible design
If you want comprehensive, complete protection for your device, you'll want a screen protector that plays nice with cases. This InvisibleShield protector is designed specifically to accommodate a wide range of case designs, including those with slightly more protruding corners.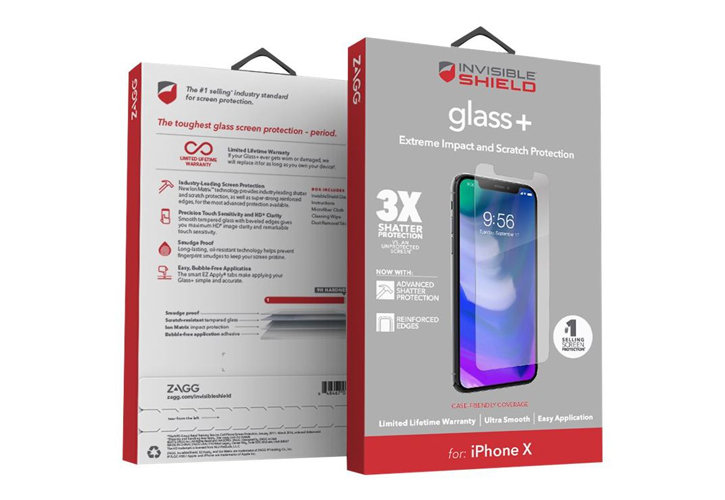 Specifically made for the iPhone X
The InvisibleShield Case Friendly Original Screen Protector has been specifically designed for the iPhone X, so it is guaranteed to offer a perfect fit.